An APA-style paper includes the following sections: title page, abstract, introduction, method, results, discussion, and references. Your paper may also include one or more tables and/or figures. Different types of information about your study are addressed in each of the sections, as described below.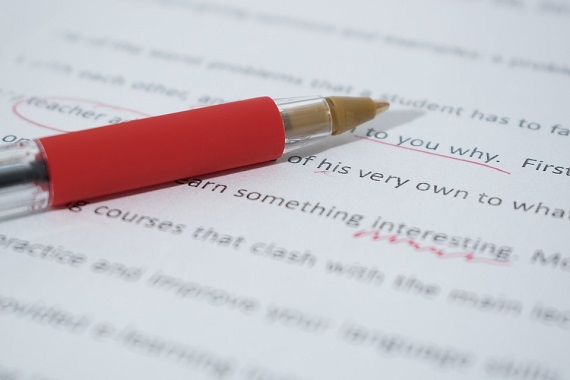 General formatting rules are as follows:
Do not put page breaks in between the introduction, method, results, and discussion sections.
The title page, abstract, references, table(s), and figure(s) should be on their own pages.
The entire paper should be written in the past tense, in a 12-point font, double-spaced, and with one-inch margins all around.
The introduction of an APA-style paper is the most difficult to write. A good introduction will summarize, integrate, and critically evaluate the empirical knowledge in the relevant area(s) in a way that sets the stage for your study and why you conducted it. The introduction starts out broad (but not too broad!) and gets more focused toward the end. Here are some guidelines for constructing a good introduction:
Don't put your readers to sleep by beginning your paper with the time-worn sentence, "Past research has shown (blah blah blah)" They'll be snoring within a paragraph!  Try to draw your reader in by saying something interesting or thought-provoking right off the bat.  Take a look at articles you've read. Which ones captured your attention right away? How did the authors accomplish this task? Which ones didn't?  Why not?  See if you can use articles you liked as a model. One way to begin (but not the only way) is to provide an example or anecdote illustrative of your topic area.
Although you won't go into the details of your study and hypotheses until the end of the intro, you should foreshadow your study a bit at the end of the first paragraph by stating your purpose briefly, to give your reader a schema for all the information you will present next.
Your intro should be a logical flow of ideas that leads up to your hypothesis. Try to organize it in terms of the ideas rather than who did what when. In other words, your intro shouldn't read like a story of "Schmirdley did such-and-such in 1991. Then Gurglehoff did something-or-other in 1993.  Then….(etc.)" First, brainstorm all of the ideas you think are necessary to include in your paper. Next, decide which ideas make sense to present first, second, third, and so forth, and think about how you want to transition between ideas. When an idea is complex, don't be afraid to use a real-life example to clarify it for your reader. The introduction will end with a brief overview of your study and, finally, your specific hypotheses. The hypotheses should flow logically out of everything that's been presented, so that the reader has the sense of, "Of course. This hypothesis makes complete sense, given all the other research that was presented."
When incorporating references into your intro, you do not necessarily need to describe every single study in complete detail, particularly if different studies use similar methodologies. Certainly you want to summarize briefly key articles, though, and point out differences in methods or findings of relevant studies when necessary. Don't make one mistake typical of a novice APA-paper writer by stating overtly why you're including a particular article (e.g., "This article is relevant to my study because…"). It should be obvious to the reader why you're including a reference without explicitly saying so.  DO NOT quote from the articles, instead paraphrase by putting the information in your own words.